Training uniform
[article edited on May 2019]
The following dress code is required when training :
plain white t-shirt
black cotton martial arts pants
colored belt corresponding to your rank
clean indoor sneakers (used exclusively for training), or bare feet.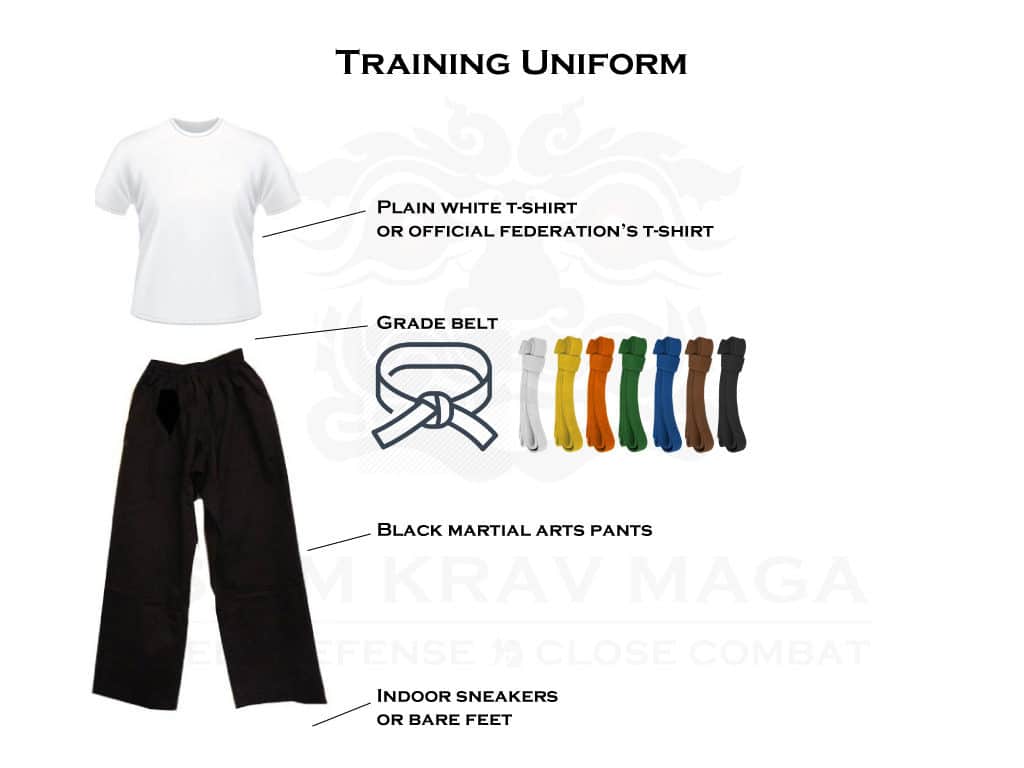 Protection gear
In order to train in the safest environment, the following protective equipment is mandatory to own and wear :
a groin guard (men and women)
a pair of shin pads for sparring and training
a pair of boxing glove (not MMA gloves), weight 12 oz minimum for man 8 oz minimum for woman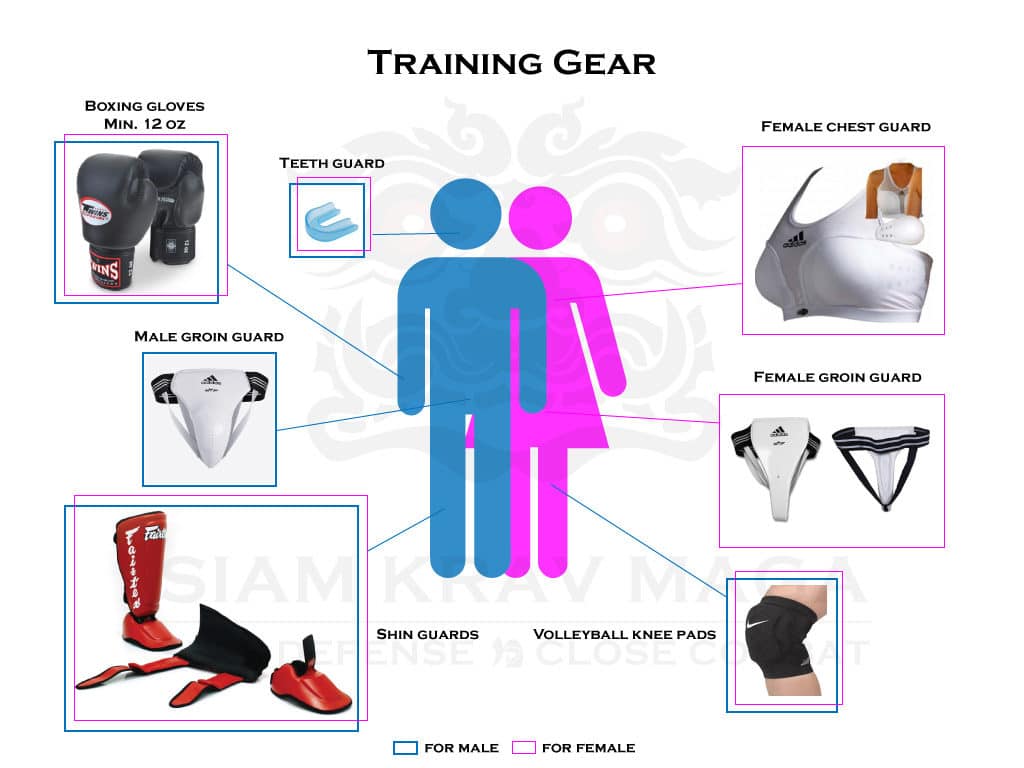 For one's own comfort, the use of the following protective wear is advised:
a protecting breast plate (for women)

teeth protection

kneepads (volleyball style), which are very useful during practice on the ground and during other specific exercises
Practical information about brands, prices and where to buy martial arts gear in Bangkok
Note: the information about prices and shops might have changed since the date I wrote this article. I'm not affiliated to any of the brands and stores listed below, I'm just sharing my personal and sincere advice with you. If you have any other recommandations, feel free to contact me so I can enrich this article. 
Boxing gloves and shin guards:
If you want quality, I recommend the brands Twins Special, Fairtex, Top King or Yokkao for gloves and shin guards.
They are good quality brands, the products will last for years! My Twins Special gloves and shin guards are almost 10 years old and are still in good conditions:
Gloves should be around 1500 THB and
About groin guards:
Male groin guard. Price starting from 300 THB on Lazada. One top brand is Shock Doctor, (that's the one I have), very good, but so far I haven't found this brand in Thailand…
Unfortunately female groin protections are harder to find in Bangkok. I found some in FBT store at the last floor, as well as chest guard (National Stadium area). [Edit January 2019: now they have female groin guard at Action Zone shop, about 400 THB]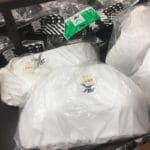 You can also find online on Lazzada.
Online stores
You can find almost all the gear on Lazada and for good price. Especially female groin guards, which are hard to find in Bangkok's real stores.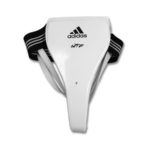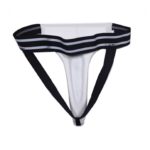 Stores in Bangkok
Decathlon
You can find almost everything there for cheap price (groin guard for male, shin guards, boxing gloves). See locations.
Super Sports (stores in malls)
Find the stores locations here.
Seen in Central Chitlom 4th floor:
Groin protector brand FTB (700 THB)
Gloves brand FBT (2000 THB)
Shops close to National Stadium
Near  BTS National Stadium
Shops at crossroad (Rama IV – Banthat Thong Road). One is Action Zone and another one next to it.
View on Google maps
Shop on Banthat Thong Road
See location on the map. It's on the right side of the road when you walk South if you come from Sukhumvit road.
View on Google maps
Fairtex store at  « I 'm Park » Community Mall Branch (Third Floor)
353 Soi Chula 22 Charoen Mueang Road, Wangmai, Pathumwan, Bangkok
View on Google maps
Website
Shops in Lumphini area
Top King
They have only gloves and shin guards there.
View on Google maps
Other shop in the Lumpini area (Rama IV)
They have only gloves and shin guards there.
View on Google maps